Our leadership is uniquely focused on cultivating a culture, operationally different by design, that delivers an enhanced client experience.
Al Barkouli, PhD, PE
Chairman, Chief Executive Officer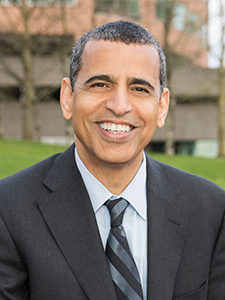 Al's Ph.D. in Leadership and Change complements his understanding of the engineering, architecture, and construction industry. With 34 years of civil engineering and project management experience, Al has served as principal-in-charge and managed projects ranging from highways and light rail to roads and bridges for numerous public-sector clients, including Bonneville Power Administration, the U.S. Department of Agriculture Forest Service, TriMet, and Washington County, Oregon.
Al leads DEA's executive leadership team and serves as the champion of the firm's strategic initiatives, including mergers and acquisitions, organizational and cultural change, and exceeding client expectations.
Al is an alumnus of Portland State University's Engineering School. He joined DEA as an engineer-in-training in 1988, and then advanced to a professional engineer and project manager, engineering discipline director, and office manager of the firm's largest and flagship office in Portland. He later served as chief operating officer and president. Before joining DEA, Al worked for Washington County, Oregon.
Registrations
Registered Professional Engineer in Arizona, California, Colorado, Idaho, New York, Oregon, Texas, Utah, and Washington
Professional Affiliations
American Council of Engineering Companies of Oregon
Construction Industry Round Table – Board of Directors
Lewis and Clark College – Sustainability Board of Advisors
Oregon Business and Industry – Board Member
Portland State University Foundation – Secretary, Board of Trustees
PSU's Maseeh College of Engineering and Computer Science Academy of Distinguished Alumni
Oregon Community Foundation – Board of Directors:

Black/African American Communities Task Force
Development and Marketing Committee
Education Committee
Marcus McGarity, CPA
Senior Vice President
Chief Financial Officer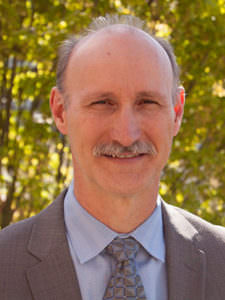 A certified public accountant with a Master of Business Administration degree, Marc is responsible for the firm's finance, accounting, and information services groups. He is charged with optimizing the effectiveness of DEA's accounting and finance functions, guiding the firm's Employee Stock Ownership Program (ESOP), directing compliance with governmental accounting requirements, coordinating banking and financing relationships, tax planning, and overseeing preparation of financial statements. He is also the chief financial officer, treasurer, and corporate secretary for David Evans Enterprises, Inc., the parent company of DEA. Before joining DEA, Marc was the chief financial officer of a 400-person engineering and architectural firm.
Education
University of Houston, MBA
University of Houston, BS – Accounting
Professional Affiliations
Certified Public Accountant, State of Texas
American Institute of Certified Public Accountants
Texas Society of Certified Public Accountants
Cindi Polychronis, JD
Senior Vice President
Chief Administrative Officer
Cindi leads four of DEA's corporate groups—Risk/Legal, Human Resources, Communications, and Records Management—as well as the administrative staff in DEA's 30 offices. Cindi is the executive project manager of several strategic initiatives for the firm, including restructuring the organization to align with changing market needs, and enriching and better synchronizing the firm's culture with its strategy. She is also responsible for DEA's sustainability and organization development programs, and is the firm's chief ethics officer. Cindi is a member of DEA's retirement committee and deferred compensation committee. She also serves as a member of the Board of Directors for David Evans Enterprises, Inc., the parent company of DEA.
Before joining DEA, Cindi led the human resources function for a professional services firm consisting of the largest veterinary medical practice in the world. She also led the human resources group at a hospitality company in the western United States.
Registrations and Education
Licensed Attorney in California, Oregon, and Washington
Santa Clara University School of Law, JD
Northwestern University, BA – History and English
Professional Affiliations
Oregon State Bar
State Bar of California
Washington State Bar
Society for Human Resources Management
Disability Rights Oregon, Vice Chair
Glenn Roberts
Senior Vice President of Professional Excellence

Glenn is responsible for firm-wide programs and initiatives that drive superior project management, quality, and project delivery. A thought leader with a collaborative working style, Glenn inspires and supports DEA project managers as they create the superior client experiences that are the hallmark of the DEA Difference. Before joining DEA, Glenn held a number of senior positions with URS/AECOM, including Gulf Southwest Region Delivery Excellence Leader and Southwest Region Manager.
Glenn takes pride in partnering with DEA's Business Unit General Managers and Corporate Groups to achieve excellence at every level of the firm.  He has more than 40 years of engineering, project management, and leadership experience. Glenn has served as principal-in-charge and managed projects in the transportation, environmental, and water business sectors as well as public works, mining, and chemical demilitarization.
Education
University of Utah, Masters of Engineering Administration
University of Utah, BS – Mining Engineering
Professional Affiliations
Air & Waste Management Association, Society of Mining Engineers
Gina Starkey
Vice President
Chief Marketing Officer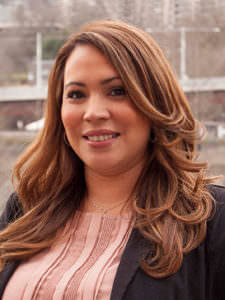 Gina directs DEA's marketing and business development practices. Her responsibilities include identifying strategic growth opportunities; overseeing branding, integration, and marketing efforts; and implementing firm-wide business development initiatives to achieve DEA's sales goals. Gina has specialized expertise in the emerging markets of asset management, risk management, and business consulting. She provides strategic leadership, direction, and insight to the firm's business units, divisions, and center of excellence.
Before joining DEA, Gina was the business development manager of USA West & Pacific Operating Centers of GHD, Inc., a global, 6,200-person engineering firm. Her focus was on federal, environmental, water, transportation, energy, property, and building (MEP) markets. She also served as the national marketing manager for the energy business unit at AECOM.
Education
St. Mary's College of California, Certificate in Business Management
Professional Affiliations
Society of Marketing Professionals, San Diego Chapter
WTS San Diego Chapter
American Public Works Association San Diego Chapter
R.A. Plummer, III, PE, AICP
Senior Vice President
Transportation Business Leader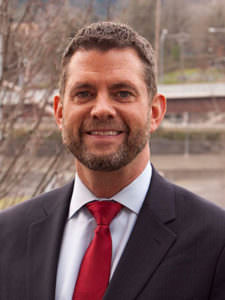 As a certified planner and a professional engineer, R.A. brings comprehensive transportation expertise to DEA's largest business unit. He has overseen or led numerous challenging transportation projects including the Denver Union Station Transportation Hub for the Denver Regional Transportation District (RTD), I-70 East Environmental Impact Statement for the Colorado Department of Transportation, and the MAX Bus Rapid Transit Program Management Oversight project for the City of Fort Collins, Colorado. R.A. also serves on the executive committee for the innovative Workforce Initiative Now (WIN) program for RTD and is the Chair of the Legislative Council for the Conference of Minority Transportation Officials (COMTO). For transportation professionals located in 23 of DEA's offices, R.A.'s leadership style emphasizes truly understanding clients' desired outcomes from a technical, political, and public relationship perspective.
Before joining DEA, R.A. worked at AECOM, where he was a vice president and transportation district manager for 11 states in the western United States.
Registrations and Education
American Institute of Certified Planners
Registered Professional Engineer in Colorado, Montana, Nevada, Utah, and Washington
University of Colorado, MBA
Colorado State University, BS – Major: Civil Engineering, Minor: Construction Management
Professional Affiliations
American Planning Association
American Public Transportation Association
American Society of Civil Engineers
Conference of Minority Transportation Officials
Institute of Transportation Engineers
WTS Colorado Chapter
American Road and Transportation Builders Association
Jeff Cox, R.L.A.
Vice President
Land Development Business Leader
Clients appreciate Jeff's proven ability to enhance a project's sales appeal through thoughtful design as well as for his creative vision. An early adopter of low impact development techniques, Jeff leads DEA's Land Development Business Unit with passion and 36 years of experience in master planning and site design. Expert in project management and delivery, Jeff imbues accountability and creativity in his staff of engineers, planners, landscape architects, and administrative staff
Jeff is known for designing distinctive site amenities that build community for future residents and visitors. He was instrumental to DEA's merger with Triad Associates and serves on the firm's Board of Directors.
DEA's Land Development Business Unit is dedicated to serving developers in the residential, commercial, and institutional markets.
Registrations and Education
Registered Landscape Architect in California and Washington
University of Oregon, BS – Landscape Architecture
Professional Affiliations
American Society of Landscape Architects
Planning Association of Washington
Mark Miner, LEED AP
Vice President
California Regional Manager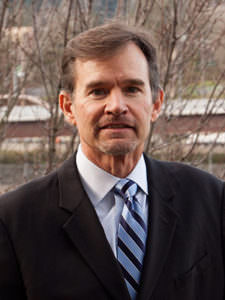 Mark is an expert in real estate development, including all phases of planning and project entitlement. He is LEED-certified, adept at managing political and governmental processes, and a certified mediator. Mark played an integral role in the merger of Hall & Foreman, Inc. with DEA in 2014.
A land use planner, Mark has more than 20 years of experience serving private, commercial, and public developers in Southern California. Projects that have benefited from his expertise include Channel Gateway in Marina del Rey, which consists of 500 apartments units, 1,500 condominium units, and 20,000 square feet of commercial space; Riverpark, a 2,200-unit condominium project adjacent to the Santa Clarita River and Antelope Valley Freeway; and Valley Vista, a project of 105 hillside homes in the Sunland/Tujunga area of California.
Registration and Education
Leadership in Environmental & Energy Design New Construction Accredited Professional
California State University at Northridge, BA – Communications/Marketing
Professional Affiliations
Building Industry Association, Past Board of Directors for Los Angeles/Ventura County, California
Craig Sheahan, PE, PMP, LEED AP
Vice President
Water and Environment Business Leader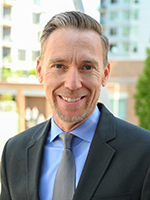 Craig is a water resources engineer excelling at innovative planning and design solutions for integrated water, wastewater, and stormwater projects to meet clients' needs and promote watershed health through a balance of gray and green infrastructure. His context-sensitive engineering design and project management experience is with crossfunctional teams, diverse clients, and ardent stakeholders.
At DEA, Craig manages a diverse staff of biologists, scientists, planners, environmental specialists, engineers, landscape architects, and GIS professionals. In addition to managing complex, multi-discipline projects, he is also proficient in the development and review of detailed engineering planning, design, and construction documents; project specifications, cost estimates, and life cycle analyses; technical report writing; and public communications / presentations.
Registration and Education
University of Nebraska-Lincoln, BS – Biological Systems Engineering
Registered Professional Engineer, Alaska and Oregon
LEED Accredited Professional
Project Manager Professional
Professional Affiliations
Oregon Association of Clean Water Agencies – Stormwater Committee
American Society of Civil Engineers, Environmental & Water Resources Institute
American Public Works Association
American Water Works Association
Sean Sullivan, RLA
Vice President
Energy Business Leader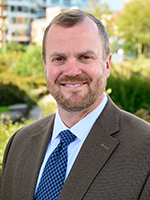 In today's dynamic business environment, Sean builds long-lasting, trust-based relationships by profoundly understanding and anticipating the needs of our clients. An award-winning professional with more than 26 years of experience, Sean is currently serving as interim business unit leader. His portfolio includes liquefied natural gas (LNG) project development; transmission, substation, telecommunication, and renewable energy generation facilities; and ecosystem restoration.
Sean's areas of expertise include program and project management, energy facility siting and development, and regulatory compliance. He understands the importance of effective communication, change management, consensus building, and marshaling resources at appropriate times for our clients' success. Our clients appreciate Sean's tenacity, dedication, and skill in building and leading teams to solve complex project-development issues.
Registration and Education
University of Washington, MLA – Landscape Architecture
Mississippi State University, BLA – Landscape Architecture
Registered Landscape Architect, Oregon and Washington
Professional Affiliations
American Council of Engineering Companies, Environment and Energy National Committee
American Society of Landscape Architects
Jeffery S. Whitson, PLS
Vice President
Surveying and Geomatics Business Leader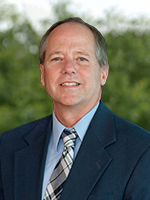 A professional land surveyor in 11 states, Jeff leads DEA's Surveying and Geomatics team. He has 40 years of survey experience – including 30 years with DEA. Jeff's in-depth knowledge of the full range of surveying methodologies and technologies serves public- and private-sector clients throughout the western United States.
Jeff directs a team of more than 150 professional and technical staff members who provide an array of solutions that range from conventional surveys to specialty surveys such as laser scanning and UAV services. His project work includes managing topographic, construction, and right-of-way surveys on large transportation projects as well as the coordination of contractors, engineers, and survey field staff on energy, water, and land development projects.
Registration and Education
Professional Land Surveyor in Arizona, California, Colorado, Idaho, Montana, Nevada, New Mexico, Oregon, Utah, Washington, and Wyoming
Hood Community College, AS – Forest Management
Professional Affiliations
Professional Land Surveyors of Oregon
Land Surveyors' Association of Washington
California Land Surveyors Association
American Council of Engineering Companies