Helping clients navigate the increasing complexities of modern transportation: growing demands, aging infrastructure, rising costs, funding challenges, rapidly evolving technology, innovation, and environmental concerns.
Agencies and communities faced with improving their transportation systems must do more with less. From initial investigations through planning, concept development, final design, and construction, DEA responds with solutions that serve today's transportation needs while accommodating tomorrow's growth.
More


I have been getting very positive feedback from the West Corridor team regarding DEA's responsiveness and input to the project. Thank you very much for following through on your commitment.
Richard Clarke
Former Assistant GM, Capital Programs; RTD
FasTracks West Rail Line Corridor, Light Rail Transit (LRT) Extension Final Design. DEA led an integrated team that provided final engineering design for the 12.1-mile West Rail Line for the Regional Transportation District (RTD). The West Corridor was the first project to begin final design under the RTD's FasTracks program. The 12.1 miles of light rail runs between Denver Union Station and Jefferson County Government Golden Station, adding 11 new stations, six park-n-rides, and three new call-and-rides. It connects significant destination hubs including the Auraria Higher Education Center, INVESCO Field at Mile High, the Denver Federal Center, and the Jefferson County Government Center.
Project Details   |   Transportation Projects   |   DEA Project Archive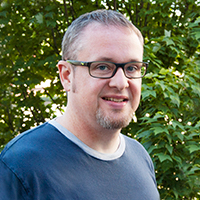 Adrian Roberts
National Transportation and Puget Sound Regional Marketing Manager