The energy industry has come to rely on DEA to provide consulting services in support of traditional and renewable energy projects throughout the United States.
As a leader in the energy market, DEA offers a dedicated team of creative people who work together to understand client needs, provide creative thinking, and address technical requirements with the goal of delivering extraordinary service that exceeds expectations.
DEA partners with developers, construction contractors, and utility clients to provide comprehensive, multidisciplinary services for a variety of energy projects, including wind, solar, liquefied natural gas facilities, natural gas pipelines, transmission lines, and electrical substations. We work with clients as an extension of their staff, often from concept to completion. As a focused technical advisor and advocate for client projects, we maintain open dialogue with stakeholders and resolve issues as they arise, reducing unnecessary project expenses and downtime.
DEA has been involved in energy projects for more than 40 years. Our clients have relied on our team for integrated design and project development solutions that meet technical, financial and political objectives for both traditional and renewable energy facilities. Our professional staff includes civil, structural, and electrical engineers; environmental scientists; permitting specialists; landscape architects; and surveyors.
Since our founding in 1976, DEA has provided clients with unique and innovative design services for transportation, water and environmental, land, energy, and marine infrastructure systems. Our firm-wide team includes engineers, surveyors, hydrographers, planners, landscape architects, and natural resources scientists. With more than 750 people, DEA is an employee-owned corporation and consistently ranks among ENR's (Engineering News Record's) "Top 100 Pure Design Firms" in the United States.
Full-spectrum energy development services for traditional and renewable projects from project scoping through final delivery.
Learn more
.
Comprehensive engineering services for siting, permitting, and engineering electrical substations.
Learn more
.
Overhead and underground electrical transmission line design, route selection, permitting, and project management for transmission projects large and small.
Learn more
.
(We) have seen a consistent deliverable of product, communication, and services from Mike and his team which has no doubt led us to continued work with our client and our team. … (I) specifically want to thank Mike for continuing to support at the project level. He has a firm grasp on the changing nature of this client and has been very accommodating in being able to support, this sometimes can be a very tongue biting endeavor.

Contractor Project Manager
Big Sky Substation
The Big Sky Substation is a 260 MW, 220kV/34.5 kV, 6 transformer bay substation that connects to Southern California Edison's (SCE) Antelope substation over a 0.2 mile 220 kV generation tie transmission line. In 2017, an additional two 20 MW transformer bays were added to the existing station to bring the total station generation up to 300 MW. In 2018, a 5 mile 220 kV underground transmission line was tapped off of the Big Sky Substation bus and a new 225 MW 230 kv/34.5 kV substation was built to the north. DEA (formerly TriAxis, a Division of David Evans and Associates) is the engineer of record and designer for both of these expansions.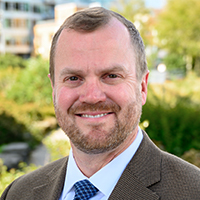 Sean Sullivan
Vice President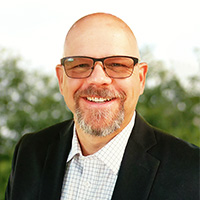 Richard Damiano
Substation and Interim Transmission Practice Leader